This is the era of new business models and creative ideas and together they form a Startups. A lot Of startups started this year and a lot of them survived. But on the other hand some of them failed miserably.
Here is a look at some of the biggest startup failures of the year gone by:
Tazzo
The Business
Founded by Priyam Saraswat, Shivangi Srivastava, Priyank Suthar and Vikrant Gosain, Tazzo was one of India's earliest bike rental startup focused on providing point-to-point commute service via a fleet of bikes. The startup charged INR 5 per kilometre and the mobile application used GPS to track the real-time movement of its entire fleet including theft and overspeeding.
Reason for Failure
Tazzo raised around $225,000 in seed funding from DSG Consumer Partners in October 2016. However, the startup was in a need for more cash due to the capital-intensive business model.The company wasn't able to prove itself as a profitable alliance and lack of funds for sustenance led to its closure.
Just Buy Live
The Business
Just Buy Live connected retailers to buy goods directly from brands across multiple categories such as food, drinks, personal care, auto, smartphones, fashion, stationery, etc. Founded in 2015 by Bharat Belachandra and Sahil Sani, the startup offered a marketplace that connected retailers to buy goods directly from brands across multiple segments including personal care, auto, electronics, fashion and FMCG. Additionally, the startup also forayed into the micro-lending space and offered unsecured credit to small and medium enterprises. In August 2017, Dubai-based Ali Cloud Investment led a $100 million funding in the startup.
Reason for Failure
Multiple reports claim that the company had to shut down because of negative cash flow and unscalable business model. Though the co-founder has said that the company is only temporarily shut and will resume operations after a fresh round of funding, market experts seem that as an unlikely event.
Mr. Needs
The Business
Founded by Hitashi Garg, Ravi Wadhwa, Ravi Verma and Yogesh Garg in 2014 an online subscription-based platform for delivery of daily used products and grocery items like milk, eggs, bread etc. It was serving 36000 monthly orders for over 9000 families in Noida.
Reason for Failure
Though no clear reasons have come on the surface to why this startup shut its operations, it's being assumed that tough competition from brands like Big Basket and Daily Ninja have resulted in its closure. The company has pulled down its website and the app doesn't appear on the Play Store anymore.
Zebpay India

The Business
Founded by Saurabh Agarwal, Sandeep Goenka and Mahin Gupta in 2014, Zebpay was one of the leading digital currency exchanges in India. It allowed users to buy, sell and exchange cryptocurrencies like Bitcoin, Bitcoin Cash, Ethereum, Litecoin and Ripple. The website catered to more than 3 million users in India.
Reason for Failure
Following the circular issued by RBI in April 2018, which restricted banks and regulated payment companies from extending any services to crypto exchanges and wallets, Zebpay decided to shut down its operations. Although most of the crypto exchanges knocked the doors to Supreme Court lack of crypto rules and regulations in India led to the closure of most of such companies.
Zebpay, on September 28, 2018, announced its closure. In a statement, it said, "At this point, we are unable to find a reasonable way to conduct the cryptocurrency exchange business."
Shotang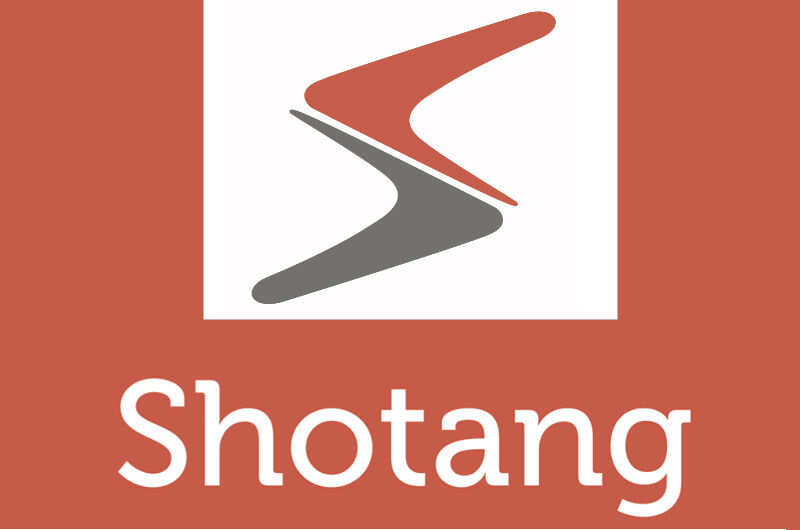 The Business
Founded by Anter Virk and Anish Basu Roy in 2013, Shotang was a B2B marketplace for retailers, distributors and manufacturers. It enabled them to discover and transact online and catered to mobile and apparel categories. The source of revenue was from the commissions charged from distributors per transaction.
Reason for Failure
Although Shotang had garnered enough capital and also reached a market valuation of $40 Mn, the fierce competition from brands like Flipkart, Amazon and Paytm Mall led to its closure.
ContentMart
The Business
ContentMart was a marketplace that served as a wonderful platform not only for the authors and copywriters but also for those who are looking for the perfect wordsmiths. It was owned and operated by Creative Webmedia Private Limited, a Gurugram-based technology and internet company. It provided a marketplace where businesses can hire freelance content writers.
Reason for Failure
The startup failed due to lack of an efficient business model. ContentMart failed to generate enough revenues to sustain the operations. In August this year, the startup officially announced the operational shutdown. However, it is still allowing writers to connect with businesses and exchange contact if they wish to continue doing business offline.
Conclusion:
More than 32 Indian startups have shut their operations down in the past three years. Majority of the startups that failed belongs to the consumer services, e-commerce and fintech sectors. Despite these sectors receive a lot of attention and cash from investors, they tend to be riskier and capital intensive.